Bio of "Whit Haydn"
Whit Haydn was born in Clarkesville, Tennessee. He grew up in Tennessee and North Carolina where he graduated from Rose High School in Greenville, and attended East Carolina University. His mother's family is from Virginia, where Haydn graduated from Lynchburg College with a degree in Philosophy and attended Virginia Theological Seminary while studying for the Episcopal ministry.

When only eight, an eighty year old man living next door taught Whit the basics of how to manipulate the shell game and how to cheat at cards. This activity was discovered and strongly discouraged.

A life-long passion for the art of magic began at the age of ten. Whit was lucky enough to be tutored by two fine professional magicians in North Carolina - Bill Tadlock and Dick Snavely. Wallace Lee of Durham was also an important teacher.

Haydn dropped out of college at East Carolina University, and began performing on the streets of New York City, and later Washington, DC, and Europe. He returned to college at Lynchburg College, Virginia, where he received his B. A. in Philosophy in 1972.

He dropped out of seminary at Virginia Theological Seminary in Alexandria in 1974 to join a populist political theater called the American Revolutionary Road Co. (later The Road Co.) directed by Robert Leonard.

The improv company began in Washington, DC, and soon moved to Johnson City, Tenn. Juggling, unicycle and magic skills were enhanced with acting and performance training from Leonard, who used both Viola Spolin and Grotowski exercises in his training.

In 1976, Whit began performing magic at Tombstone Junction - a western-themed amusement park in Cumberland Falls, Kentucky. There he worked opening the shows for Grand Ole Opry stars such as Bill Monroe, Lester Flatt, Bill Anderson, Conway Twitty and Loretta Lynn.

Haydn moved to California in 1977, where he married Debra Coldiron. He began performing at the Magic Castle in Hollywood, and in 1979 won the award for "Stage Magician of the Year." His daughter Jessamine was born in November of that same year.

Allan Rich taught Whit acting during this period, both in private lessons and in his class "If It Ain't on the Page."

Whit continued performing magic for cruise ships and nightclubs as well as corporate events, works as a magic consultant for film and television, and continued to win five more "magician of the year" awards from the Magic Castle.

He currently lives in Glassell Park, California with his wife, Nancy.
Larry Crystal
What do the General Electric Gas Turbine Division
and the Spartanburg Regional Medical Center
have in common with moms all over South Carolina?

They have enjoyed the Magic of Larry Crystal year-after-year with REPEAT bookings.

For over twenty years, discerning hosts and professional event planners have turned again and again to the comedy magic of Larry Crystal, and his outstanding record of repeat bookings is the clearest indication of his success at entertaining audiences of all ages and for every conceivable event.

Experience Matters:
For eight years he appeared as the magician for Ripley's Believe It or Not!.

For three years he was the featured performer for Kentucky's Tombstone Junction theme park, on the bill with many of the top names in Country Music.

Over more than twenty years, he has appeared before tens of thousands of families for:
Birthday parties Community events Corporate receptions
Church gatherings Grand openings Reunions and so much more.

Comedy and Mystery:
The Magic of Larry Crystal is a unique blend of family-friendly humor and amazing spectacle. From skillfully mastered sleight-of-hand to gleefully rendered sleight-of-tongue, from miracles that materialize before the viewers' eyes to miracles that materialize in the viewers' own hands, his magic entertains all ages.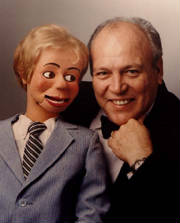 I remember that in Elkton there was sometimes a Medicine Show Man performing on the square in front of the courthouse. Most all of the Medicine Men did a few magic tricks to get people's attention and to draw in a crowd before they did the Pitch to sell the bottles of Snake Oil... The reason I hung around and watched was to see the magic tricks they would do. I remember seeing the inside of one of the old Medicine Men's briefcase when he was packing up and I saw that he had his briefcase stacked full of money he had collected from selling all the bottles of Snake Oil. I thought of how easy it had been for him to make all that money in such a few minutes time, when I would have to work all day in the fields for some farmers and just get paid seventy five cents. I thought to myself, "This is what I want to do some day."
Colonel Bill Boley
From "My Life In Magic & Ventriloquism by Col. Bill Boley
---
Billey Joe Boley was born September 9, 1935 about 3 miles outside of a small community called Sharon Grove, Kentucky in a house that was over 125 years old. It had originally been a log cabin (Bill used to say it made him feel as though Abe Lincoln and he had something in common - both born in a log cabin in Kentucky) and had since been covered with boards and a back room added which became the kitchen. It still had a tin roof and Bill would enjoy playing upstairs and listening to the rain. The house was situated on a 99 acre farm and his father, Alvie Civil Boley, would work the land and hire himself out as a carpenter for extra income to support the family. The house itself had no electricity and no plumbing (either indoor or outdoor) and several generations of Boley's had been raised in that house. They did have a battery powered radio, however, and it was there that Bill first heard Edgar Bergen and Charlie McCarthy.

The school Bill attended was a one room schoolhouse and during lunch there was always time to play. A boy a few years ahead of Bill named Hugh Brandon Davis one day did a trick which made him the center of attention, especially with the girls, and Bill decided he wanted that attention too. He went home that night and having no idea how Hugh Davis did the trick figured out a way to do it. The method was nothing like the way Davis did the trick, but it still got Bill the attention he desired and he and Hugh Davis became good friends. Hugh Davis gave Bill the address to the Johnson Smith and Company and Bill sent off for a catalog so he could learn more tricks. Bill received 15 cents a day for lunch and pretty soon he was skipping lunch to buy more magic tricks. He would walk to the mailbox and sit in the grass and wait for the mailman to arrive.

One day Bill was watching a street performer on the courthouse square and there was a man performing with a monkey hand puppet. He was getting a lot of laughs from the antics of the monkey so Bill wanted one too. He found one in the Johnson Smith catalog and purchased it. Whenever family or friends came over, Bill would put on a show with his monkey pupppet and when he took it to school he became more popular than Hugh Davis had ever been. As Bill said in his book, "Everyone, especially the girls, wanted to hold the monkey. I was on top of the world."

Bill eventually learned that there was a magician in town named Billy Harris. One Sunday afternoon, Bill walked over to Sharon Grove and knocked on the door and introduced himself. Bill was only about 12 years old and Harris took him in and showed him several tricks. They became friends and eventually Harris gave Bill a catalog from Abbott's Magic Company in Colon, Michigan and some magic magazines. This peaked his interest further and from reading the magic magazines discovered a column written by Georg McAthy on ventriloquism. Bill, of course, had grown up listening to Edgar Bergen and Charlie McCarthy on the radio and loved watching Max Terhune with Elmer in the movies. Bill told his Dad that he wanted to learn to be a ventriloquist, but his father told him you had to be born a ventriloquist. Bill sent off to the Johnson Smith company and ordered 'The Ventrilo' which was supposed to teach you to throw you voice. It was a half moon shaped piece of leather with a piece of plastic on it. It did allow Bill to work on learning bird calls which he incorporated in his act.

While reading the magic magazines, Bill came across the address for W.S. Berger in Ft. Mitchell, Kentucky so Bill began writing to him which was the beginning of a long friendship. Bill joined the International Brotherhood of Ventriloquists and began receiving the Oracle which was sent to the members. Through the magazine Bill met or corresponded with other ventriloquists his own age. To name a few; Jimmy Jordan (now known as Alan Farber), Dick Weston, Stu Scott, Clint Hammond, Danny Asbuy, John Osborne, and Garland Boyd.

Eventually, Bill grew up and started driving and dating. One Saturday night when he was 17, while taking his girl out for a drive, Bill was involved in a head on collision totalling both cars. No one was hurt, but since this was the days before insurance, there was no money to have the car fixed. Bill and his Dad hitchhiked to Hopkinsville to look for work and both ended up getting jobs at the Western State Hospital which also provided rooms and meals. His first paycheck was the most money he'd ever seen in his life. One of his second cousins sold him a car and he drove home on his first days off to get his magic.

Bill married his highschool sweetheart Elvirain 1953 and they both lived in the room provided by the hospital. Elvira also got a job in the hospital and Bill was doinf a few shows in schools, churches, banquets, and parties with his magic act. Eventually he got a TV and started watching Paul Winchell every week. The first Christmas Bill and Elvira were married, Elvira bought Bill a Jerry Mahoney ventriloquist figure. Bill went out and bought Paul Winchell's book "Ventriloquism for Fun and Profit" and began to practice every day in front of a mirror.

While Elvira was carrying their first child, they moved to Chicago and Bill began working for a nursery. They at first lived with Elvira's sister and brother-in-law. Bill also discovered the various magic shops in Chicago and began spending part of his paycheck each week on magic and joined the International Brotherhood of Magicians.

Four months later, the baby was born and named Rebecca Joann Boley. They took lots of pictures, but six weeks later while driving back to Hopkinsville with Elvira's brother at the wheel, there was a collision which hospitalized all the adults and left little Becky dead. Bill and Elvira moved back to Hopkinsville after they recovered and Bill got his old job back at the hospital.

Bill once again started doing shows during the days and working at night and it is at this time he began getting bookings to perform with various bands in and around the area. He also entered alot of talent contests which he usually won or came in second with his ventriloquist act. One prize for a talent contest was a TV appearance and after the guest spot Bill was asked to become a regular. While performing at a fair, one of the Grand Old Opry stars asked Bill why he didn't get a larger figure because the Jerry Mahoney figure was so small next to Bill. Bill decided he was right and purchased an English figure through Maher Ventriloquist Studios in Michigan. The new figure had eight different movements and was the first "Freddy" Bill used. Bill started doing school shows around this time and started getting Freddy's picture in the paper regularly. One time Freddy ran for Sheriff of Christian County, another time joined the Lion's Club, and after Bill's son Joe was born in 1957, there was a photo of Freddy holding the baby.

One of the biggest publicity opportunities came when Freddy was kidnapped. Someone took the figure in it's case out of the back of Bill's car and left a ransome note. The local papers ran the story and put a photo of Freddy in it and the wire services picked up on it. It was in papers as far away as Chicago and New York. A week later the kidnappers threw the case out with Freddy inside in front of a local radio station with a note saying they'd had a change of heart.

Bill continued to perform and eventually added a bull whip act, juggling, and for awhile fire eating, to his shows.

In 1957 Bill talked to a professional wrestler and told him he'd wrestled in high school and knew all the holds of the professional wrestlers and wanted to wrestle professionally. Bill weighed in at about 270 pounds in thosed days and the wrestler put Bill in contact with a promoter and he wrestled professionally in 1958 and 1959 under the name Charvac. He was still performing during the week days with his magic and vent act and working at the hospital at night.

Bill and Elvira divorced in 1963 and Bill married Patricia in 1964. They bought the house where Bill lived until his passing in 2000. A new theme park opened up called Kaintuck Territory and Bill worked there during the summer and did school shows during the school season. On weekends Bill would open for some big-name country stars.

I first met Bill at the 1970 Vent-O-Rama in Colon, Michigan. I was 13 and wanted to enter the junior ventriloquist contest and was referred to Bill Boley. Being young and not knowing anyone I felt out of place, but that didn't last long after I met Bill Boley! Bill introduced me to everyone and it was a great time. Back then Thursday was devoted to the junior and senior vent contests, Friday was the originality contest (open to all ages), And Saturday was an open mic time. During the Friday session, Paul Stadleman announced that he also had been a professional wrestler. Then he and Bill glared at each other as we all laughed. Then they laughed and shook hands... and Paul flipped Bill over onto his back! Actually, Bill did the flip, but it was startling, climactic, and GREAT! Don't think I'll ever forget the shock I felt until I realized what had happened. Not long after, Bill developed back problems and had to quit doing the flip.

After the initial meeting, Bill and I started corresponding by mail and he was great to tell anyone what they needed to know. Bill would tell me about how he made ventriloquist figures or how long and what type of show he did or what he charged for a particular type of show. Things that no one except a smart alec teenager would have nerve enough to ask were answered in a straight forward manor. You left with an idea of what you needed to do. If you asked most ventriloquists how much they charged you got into a discussion on how prices varied depending on where you lived (which is a true enough statement), but if you asked Bill he would tell you what he charged for where he lived, give you an idea of how to find out what to charge where you live, and give you tips on promoting the act in your area. I remember seeing Bill do a show at a convention on their big evening show and another teenage vent asked Bill if he got paid for the show and when Bill answered "Yes" we asked if they paid pretty decently. Bill said that he felt like it was a decent amount... and then proceeded to take out the check and show us how much. Nervy on the part of the teen vents, but an honest and helpful answer from a seasoned pro.

In 1975, the Vent Haven Museum sponsored it's first conVENTion at the Drawbridge hotel. I checked in early and asked if Bill had arrived yet. They told me yes and gave me the room number. I went to the room and was greeted by Patty. Bill however wasn't there. Edgar Bergen had been scheduled to give an interview at a local television station and then had failed to come to the convention. On the television was Bill filling in for Edgar doing the inteview with Freddy. It really was the first time I realized how important Bill was to the vent world. To me he was always an open friend and now here he was filling in for the Great Edgar Bergen and appearing on the closing show of the convention with Jimmy Nelson, Dick Bruno, and Johnny Main.

In 1978 at the 4th annual ventriloquist convention in Ft. Mitchell, Kentucky, Bill was voted Ventriloquist of the Year. A lot of newspapers carried the story and Bill was contacted by Carnival Cruise Lines to work for 2 weeks. Bill was still working at the hospital and doing the shows at Kaintucky Territory during the day, but took a vacation and went on the ship. After the 2 weeks he flew back home and was happy he'd had the chance to work on a cruise ship and went back to work. After being home for a couple weeks, Bill received another call to come back to Carnival and work for a month with better pay. Bill went back, worked his month, and came back to Hopkinsville. A couple weeks later, Bill was asked to come back and work for 3 months! Bill eventually spent 12 yfears performing the winter months on cruise ships and in the warmer months worked schools and theme parks.

During the years when Bill was seldom home, Patsy decided she wanted a divorce. She offered to sell Bill her part of the house and Bill took her up on it. Not long after the divorce, during Bill's act on a cruise ship, Bill met a lady named Charlene. After Charlene went home from the cruise she sent flowers and several large boxes of gifts to Bill and he took alot of kidding from the other entertainers as they were delivered to Bill in the Entertainer's dining room. Bill figured he'd never see her again as she lived too far away, in Iowa, which was too far to drive and Bill didn't have money for the plane fare. Then Bill got a call from a talent agency who wanted to book him for a state fair - in Des Moines, Iowa. He called Charlene and they spent a good bit of time together. Charlene managed to get Bill many bookings in Iowa on her own; that is without the aide of an agent. They were married in Daysville, Kentucky in September of 1990.

After marrying Charlene, Bill left performing on the cruise ships and went back to the school shows and birthday parties. He also built up his mail order business with his yearbook series of dialogues, etc and began making figures again. He still took the occasional out of town gig requiring him to be gone overnight, but only for a day or two instead of the 3 to 6 months.

Bill was diagnosed with diabetes back in the early to mid-1980's and by 1996 had lost the feeling in both of his feet and legs up above the ankles. He had to be very careful with his feet and make sure he didn't step on anything and Charlene would check his feet each night before going to bed. Bill was going to be doing some shows where he would have to be away for a few nights and went to the foot doctor to have his feet checked. The doctor trimmed a small callous on the bottom of his right foot and Bill left on his shows spending his nights in motels. When he got home, Charlene checked his feet and took him to the emergency room. Gangrene had set in and they wanted to amputate Bill's legg of above the knee. Charlene begged them not to do that and the surgeon only took off about a third of Bill's right foot.

The next 18 months or so, Bill spent mostly in bed. During that time he was in alot of pain and took alot of medication. In the spring of 1997 he began having serious heart problems. He was very weak and had 4 serious blockages. I went to see Bill the day before the surgery and trying to give him something to look forward to mentioned that I thought he should write a biography of his life. He could just talk into a tape recorder and then someone could type it. My wife in fact had already volunteered, if he wanted to do that. By September of that year he and Charlene had put together the book and Bill sent me an autographed copy. And in October, Bill held his first annual Bill Boley Magic & Vent Event. I have a letter from Bill from 1971 where he was talking about having a get-together at his place. I'm so glad he finally did it. The first event was very tiring on him. The night before, Charlene said they'd never have another one because of how tiring it was for Bill, but by the end of the day she said they'd have another one next year. Bill did a community show to pay for the use of the recreation center which was his first show in a year and a half. Once again, Bill started performing and for the next 2 years despite a few set backs it looked like Bill was going to have some good years ahead of him.

In 2000 Bill's condition worstened. He again began having some heart problems and his strength just wasn't there. He still did a bit in his shop, but not like the previous years and Charlene said that he never talked about performing anymore. For Bill's 65th birthday, Charlene asked all of us to send cards and we did. Bill said it was the best birthday he'd ever had.

In October, Bill hosted his 4th Annual Bill Boley Magic & Vent Event. He was weak, but rested up the day before so he could attend the night before dinner with everyone at the local Shoney's and be ready for Saturday. Bill had a great time and pruchased still more stuff for his collection. Sunday morning everyone was invited to come to his home to visit the shop and see the Dummyden. It was a great time with lots of laughing and Bill showing some ideas he was working on for new body styles, etc. We all knew Bill was scheduled to go to the hospital the next day to have his heart shocked and by the end of the year would be on kidney dialysis, but Bill really seemed in good shape. Little did any of us know that this would be Bill's last day of this kind of energy and excitement.

The next day Bill was rushed to the hospital with extremely low blood pressure. He was started on dialysis and transfusions. He never did receive the shock to his heart, but made it home for Thanksgiving after checking himself out. He told me, "I had to check out to get my strength back. They were killing me there!" Bill was back in the hospital for the last time on December 11, 2000 and passed away on December 17, 2000 at 8:30 in the morning. Charlene slept in a chair in his room throughout most of his hospital visits over the past 4 years. As Bill would be the first to tell you, he wouldn't have made it without Charlene. She checked his body, gave him a good diet, and took better care of him than any nurse could have done. During his last trip to the hospital the doctors told Charlene that if he came out, he'd have to be put in a nursing home. Charlene refused to even think about that possibility... if Bill was leaving the hospital he would be going home. As much as I miss Bill, I'm glad it didn't come to that. The past few years Charlene, his performances, and his workshop was what kept him interested and alive. With nothing to look forward to except laying around and not performing or taking time in his shop he would have been miserable. The money he made from his books and figures still made him feel as though he was contributing to the household income. Without that feeling of purpose, Bill was lost. He lived to give to everyone he met and we're all richer for him having been here.

Bill Boley was laid to rest on December 20, 2000 at the Green Hill Memorial Gardens in Hopkinsville, Kentucky on December 20, 2000. He is survived by his wife Charlene P. Boley, his mother Lillian Boley Powell, his son Joe A. Boley, his step son Kurt Harter, and his brother Bobby Boley. Preceding him in death were his father Alvie Boley and his daughter Rebecca Joann Boley.
Rest in Peace, Bill!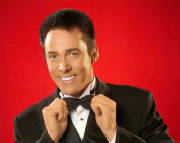 Lance Barton
TALKING WITH LANCE BURTON (PART TWO)
E.: Well, since this is a column for beginners in magic , when you look back at your beginning, what were the important things that you learned when you were young that have helped you today?

L.B.: You know, when I first started out doing birthday parties--you know, like we all did--it was just kind of getting experience being in front of people. Getting used to that. Getting up and entertaining people.

E.: Were you shy?

L.B.: I guess I was kind of shy. But I always liked to perform. I would always jump up on the footstool. There's a picture of me in diapers, standing on a footstool, with a guitar in my hand, playing.

E.: It's in the souvenir book.

L.B.: Yes, I'm wearing a diaper (chuckles) and I'm one or two years old. And I'm standing on the footstool, like doing the show. I must have seen somebody on TV playing a guitar. So I guess I always wanted to perform. But you know, the place that I really started to learn is Tombstone Junction. I was doing a bird act.

E.: How old were you then?

LB.: I was nineteen. Mac King and I got this job at a theme park down in Cumberland Falls, Kentucky. It was a small theme park. They only had one ride.

E.: (Laughs) How could that be?

LB.: One ride. That was it. It was a steam locomotive. Like the old western. And it ran a two-mile course. And they had a country music--

E.: Hardly a theme park! (Laughs)

L.B.: Well, it was basically--

E.: The theme was no rides!

L.B.: (Laughs) Well, it was basically a theme park with live entertainment. It was like a western town. They had gun fights in the street and country music on the outdoor stage. And Mac and I had a magic show in the saloon on a little stage. And there were some stores and things. But we did three shows a day, seven days a week, all summer long. And that's when you start to learn.

When you do a birthday party and then two weeks later do another one, with a different set of kids and a different environment, it's hard to gauge your act, your material. But when you're in the same place every day, and you are doing three shows a day, when you try out something new, well, you'll know, in a day or two whether it's working. Or a show or two--whether it's a good move or a bad move. And the things you try out that flop, you discard. The things that you try out that work, you keep in. And that's where Mac and I really both started to really learn our acts.

E.: How old were you when you said to yourself: I really want to be a magician. This is what I'm going to do.

L.B.: I was always interested in magic. When I was five years old I got interested in magic, and I always loved magic. And for a short period of time I was going to be a preacher.

E.: Me too. (Chuckles)

L.B.: From about, maybe, nine or ten years old to about twelve or thirteen. But I think around the age of thirteen or fourteen, that's when I decided that I was going to make a career change and go into magic.

E.: So you were called to be a magician?

L.B.: Yes. Yes, absolutely! I feel like I was called. And it's hard to explain but I'm sure you understand it.

E.: Yes.

L.B.: But, exactly.

E.: So if you were going to give advice, realizing that all beginners are not children, that some beginners in magic are forty, fifty, sixty years old--

L.B.: Sure.

E.: If you were going to give them one piece of advice, what would it be?

LB.: Well, if I had to give them one piece of advice it would be: Do as many shows as you can in front of people that you don't know. Performing for your friends is fun but that won't make you a great magician. Not everyone will be a great magician, but it will make you a better magician. Perform as many shows as you can--free shows, paid shows, hospitals, anywhere--just perform as much as you can. In front of people you don't know.

When we got the job at Tombstone, I turned to Mac King and I said: We're in Hamburg. And he said, what? And I said: We're in Hamburg, Germany. And he said: What are you talking about? And I said: The Beatles. They went to Hamburg, Germany. They were nobodies. And in Hamburg, that's where they became the Beatles. That's where they did six shows a night. They were on-stage playing their music for ten hours a night. And they spent a year or two in Hamburg, Germany. When they came back from Germany to England, they were the Beatles. And then they instantly became huge stars, overnight. But they couldn't have become huge stars overnight if they hadn't gone to Hamburg. So when we got the job at Tombstone, that's what I said to Mac. This is Hamburg, Germany.

E.: And your second piece of advice would be?

L.B.: My second piece of advice, if I could give two pieces of advice, is just study everything in magic that you can. I always had an insatiable curiosity about magic. I wanted to learn everything. I wanted to learn dove magic and manipulation, but I also wanted to learn illusions and mentalism. I read all of Phil Goldstein's Red Book of Mentalism,Yellow Book--you know, I wanted to learn everything. And get a well-rounded education. Read the Tarbell course in magic--

E.: When you first went to the Tropicana and were doing the bird act, were you thinking in those days about a full illusion show?

L.B.:.: Oh, yes. I always, I always--that was my dream, to have--

E.: A full evening show?

L.B.: A full evening show! And the bird act was the opening of the show. That was always the plan. I had the opening of the show, the bird act. And then the next material that I put together was a closing. So that's when I worked for several years and got the sword act together. And that's still my closing. Then, once I had the opening and closing, the middle--then I just filled in the middle parts. That was a lot easier. Once you get the opening and closing, then the middle parts come a lot quicker.

E.: Really. And the third piece of advice--the third and last piece of advice--

L.B.: Oh, let's see, I have to think of another one. (Laughs) Subscribe to GENII magazine!

E.: (Laughs) That's a great one! Well, it's now 3:30 a.m. in the morning. Thank you for talking to me.
Eugene Burger
1260 North Dearborn Parkway #105
Chicago, IL 60610 USA
MagicBeard.com
E-mail: Magicbeard@aol.com
BOOK MAY HELP KING'S CLIMB
Written by Mike Weatherford
Originally published in The Las Vegas Review-Journal, April 14th, 2002
Ever since a yellow 1970 Plymouth Duster came between the magic team of Mac King and Lance Burton , Burton has been the one to catch up to.

As teen-agers in Kentucky, the two magicians worked in 1981 at a run-down theme park called Tombstone Junction. The number of people in the audience often equaled the number onstage.

One switcheroo stunt, then performed as "Zorro versus Godzilla," is still in Burton's show at the Monte Carlo as a sword fight between the illusionist and a masked villain.

"We never had a formal breakup of the team," King says with a chuckle about the friend who, 18 years later, talked him into moving here in 1999. But when Burton drove the Duster cross-country for a two-week job in Los Angeles, he ended up on "The Tonight Show" and never came back.

King later followed him to Hollywood, but met only 10 years of frustration trying to score a sitcom or kid's show. "Every day it was 'No, no, no,' " he recalls. "I'm not cut out for that amount of rejection."

Still, King worked steadily and perfected a distinct stage persona. Sporting a ragtime-era plaid suit and floppy haircut, he's a self-described "doofus" who laughs at his own jokes like a hayseed Pee-wee Herman.

Finally, the other half of a long-forgotten team is getting his due.

King's afternoon show at Harrah's Las Vegas is that rare bargain, a focused and cohesively funny show for $16.45. During spring breaks last month, it was turning away as many as 200 people per day.

And King can now claim something Burton can't: He's a published author.

He's still an overgrown kid, so don't expect an Oprah endorsement. The book is called "Tricks With Your Head," and teaches you how to do things such as stab a coffee creamer with a fork to make it look like you poked your eye out.

"I've had waitresses run from the table screaming," he says.

"I was kind of an obnoxious kid," he explains. "There's a certain amount of public attention I need."

The book idea stems back 10 years, when King whimsically declared its title as his area of expertise on a British game show. Eventually, co-author and magic enthusiast Mark Levy helped sell the book to Random House.

King is now the father of a toddler, and doesn't practice what the book teaches as much as he used to. In fact, there's an epilogue -- "Why This Book is Good for You" -- that claims public buffoonery builds "inner confidence."

Time will tell if "Tricks With Your Head" further boosts King's popularity on the Strip. But as the definitive guide for pretending to break your nose, swallow a goldfish or shove a straw through your chin, it's a legacy that will at least guarantee a welcome in his daughter's school cafeteria for years to come.

Mike Weatherford's entertainment column appears Tuesdays and Sundays.
The Scene and Heard
Lance Burton will be levitating Pamela Anderson during "The Tonight Show with Jay Leno" on May 11, the second day of Leno's weeklong visit to Las Vegas. Burton has come a long way since 1978, when he opened for Barbara Mandrell at an amusement park called Tombstone Junction in Kentucky with co-magician and friend Mac King. Burton's most famous levitatees: Mandrell, Hunter Tylo and Ali Landry. ...